Bank of Canada Holds Steady Despite Economic Slowdown
In a more dovish statement, the Bank of Canada maintained its target for the overnight rate at 1.75% for the tenth consecutive time. Today's decision was widely expected as members of the Governing Council have signalled that the Bank still believes that the Canadian economy is resilient, despite the marked slowdown in growth in the fourth quarter of last year that has spilled into the early part of this year. The economy has underperformed the forecast in the October Monetary Policy Report (MPR).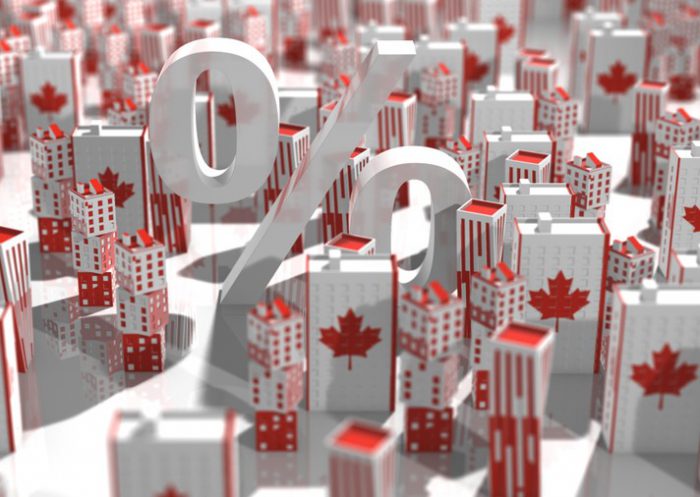 In today's MPR, the Bank estimates growth of only 0.3% in Q4 of 2019 and 1.3%in the first quarter of 2020. Exports fell late last year, and business investment appears to have weakened after a strong Q3, reflecting a decline in business confidence. Job creation has slowed, and indicators of consumer confidence and spending have been much softer than expected. The one bright light has been residential investment, which was robust through most of 2019, moderating to a still-solid pace in the fourth quarter only because of a dearth of newly listed properties for sale. 
The central bank's press release stated that "Some of the slowdown in growth in late 2019 was related to temporary factors that include strikes, poor weather, and inventory adjustments. The weaker data could also signal that global economic conditions have been affecting Canada's economy to a greater extent than was predicted. Moreover, during the past year, Canadians have been saving a larger share of their incomes, which could signal increased consumer caution which could dampen consumer spending but help to alleviate financial vulnerabilities at the same time."
The January MPR states that over the projection horizon (2020 and 2021), "business investment and exports are anticipated to improve as oil transportation capacity expands, and the impact of trade policy headwinds on global growth diminishes. Household spending is projected to strengthen, driven by solid growth of both the population and household disposable income." Growth is expected to be 1.6% in 2019 and 2020 and is anticipated to strengthen to 2.0% in 2021.
Inflation has remained at roughly the Bank's target of 2%, and is expected to continue at that pace.
Also from the MPR: "The level of housing activity remains solid across most of Canada, although recent indicators suggest that residential investment growth has slowed from its previously strong pace. Demand remains robust in Quebec, where the labour market has been strong. In Ontario and British Columbia, population growth is boosting housing demand. In contrast, Alberta's housing market continues to adjust to challenges in the oil and gas sector. Nationally, house prices have continued to increase and should strengthen slightly in the near term, consistent with the responses to the Bank's recent Canadian Survey of Consumer Expectations."
Bottom Line: The Canadian dollar sold off on the release of this statement and I believe there is a downside risk to the Bank of Canada forecast. Today's release is a more dovish statement than last month, showing less confidence in the outlook. The Governing Council did express concern that the recent weakness in growth could be more persistent than their current forecast, saying that "the Bank will be paying particular attention to developments in consumer spending, the housing market, and business investment." They also raised estimates of slack in the economy and dropped language about the current rate being appropriate.
According to Bloomberg News, today's Governing Council comments "are a departure from recent communications in which officials sought to accentuate the positives of an economy that had been running near capacity and was deemed resilient in the face of global uncertainty. While Wednesday's decision still leaves the Bank of Canada with the highest policy rate among major advanced economies, markets may interpret the statement as an attempt to, at the very least, open the door for a future move."